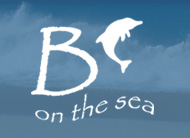 Vacation on Anguilla at our new Luxury Villa
The Ultimate Entertainment Villa "B On The Sea"
+1 508-633-7355 (US)
Luxury Villa Anguilla "B On The Sea"
The Caribbean island of Anguilla — the preferred vacation destination — requires the ultimate entertainment Mecca Villa "B On The Sea" to complete an exceptional vacation experience.
This exclusive villa features simple luxury, breathtaking views and multiple relaxation & entertainment areas. Join family or friends for a holiday, reunion or celebration. Perfect for a romantic get-away!
Ultimate
def: the best or most extreme of its kind